Our
Story
A History of Growth & Sustainability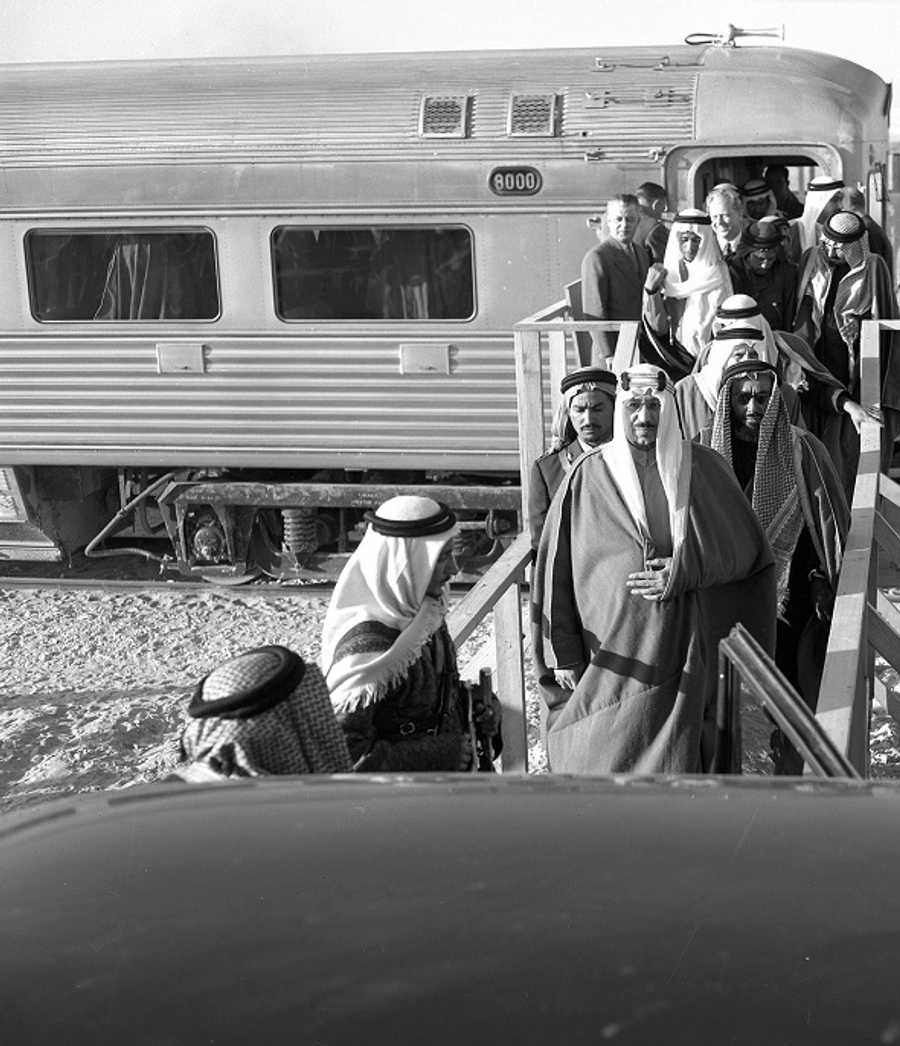 In the forties of the last century AD, the leadership of the Kingdom of Saudi Arabia had initiated the first plans to achieve economic growth and improve the welfare of its citizens.
At that time, the extraction of oil had begun. With it, the vital need to establish a port on the coast of the Arabian Gulf, and the creation of a safe, fast, sustainable and low-cost means of transportation was recognized.
King Abdulaziz Al Saud, "The Founder" - may Allah have mercy on his soul, agreed upon the idea to build a commercial port to harbor the huge ships that brought in oil drilling equipment, and later the oil tankers . And approved the start the railway project to connect the new port. Thus the railway sector was born, with which work began in October 1947 AD. A few years later in October 1951 AD, King Abdul Aziz," may Allah bless him" - inaugurated the first railway line between Riyadh and Dammam.
With the goals of building an integrated transportation system, that provides the necessary efficiencies and legislations that enable the railway sector to maximize its potential in transforming the Kingdom into a logistical hub. A resolution of the Council of Ministers has been issued on 2/16/2021, assigning Saudi Railways Company (SAR) to take over the operations and management of the network from the Saudi Railway Organization, starting April 1, 2021.
Established in 2006, SAR is the owner and operator of the North Train Railway Network, and now, the new enabler of Railway industry, and carries on the vision to build a sustainable passenger and cargo transport. It has been a story of success for the railway industry. Taking into consideration the networks that have been established in the past decade, and the enormity of these projects which are amongst the largest infrastructure developments in the Kingdom.
The construction of the first Railway Line
The inauguration of the first Railway between Dammam and Riyadh
Eastablishment of the Saudi Railways Organization (SRO)
Opening of Riyadh Dry Port
Eastablishment of the Saudi Railways Company(SAR)
Launching Minerals transport services to the North train
Issuance of the decision rulling that SAR owns the Infrastructure for intercity rail transport projects
Launching the passeneger services of the North train
Opening of Haramain high speed railway
Issuance of the decision ruling that SAR owns all operational, Railway Transport Projects in the Kingdom
Assigning SAR to operate Al Mashaer Al Mugadassah Metro line.
Annulment of the Saudi Railways Organization and replacing it with SAR